Am 13.09. & 14.09. fand in Villingen die diesjährige deutsche Meisterschaft (und 1. Weltmeisterschaft) statt. Es hat eine Menge Spaß gemacht! Dafür vielen Dank an all die Teams mit denen wir gespielt haben. Und natürlich nicht zu vergessen die Orga rund um S.P.A.T.!
Many thanks to all the teams we played with at the 1. world cup! Spread Jugger all over the world!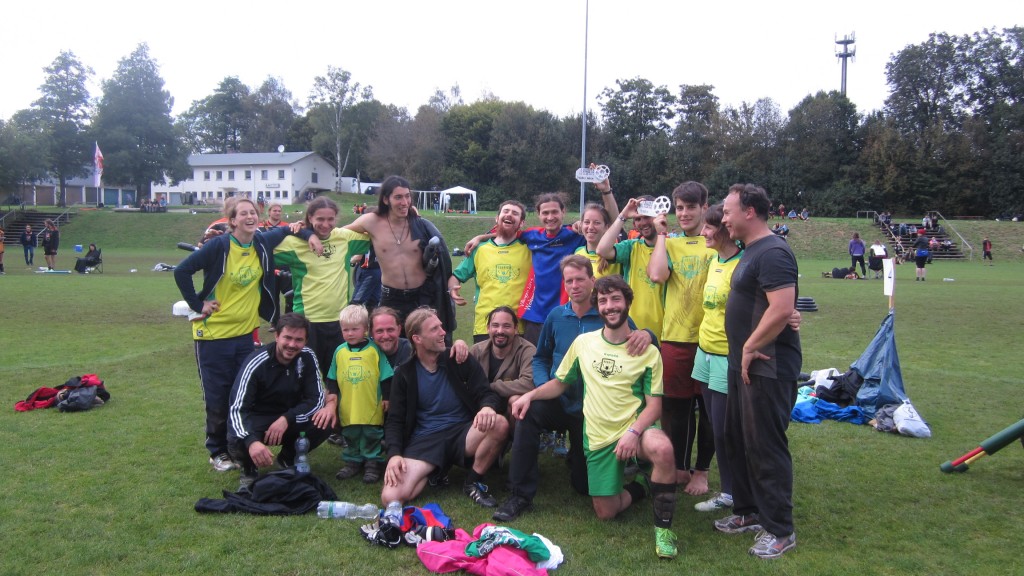 Angetreten sind wir mit zwei Mannschaften: Die Hobbiz haben den 28. Platz geholt und die Hobbiz Kekse den 55. Platz.
Auch Glückwunsch an die Silberne Horde, bei der einige Hobbiz dabei waren. Ein wohlverdienter 10. Platz!